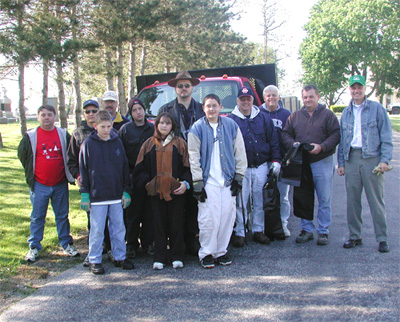 Shown above are volunteers for the city street cleanup. Back row left is Mark Spencer, Mr. and Mrs. Trent Smith, John Hawk, Bob Hakes, Jack Jochums, Charlie McGuire, and Michael Stagliano. Front row left is Nate ??, ??, Virgnia Hawk, and Daniel Hawk.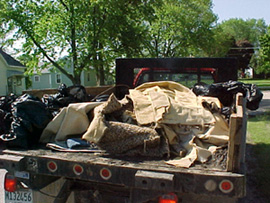 A city dump truck holds the rubbish collected from the streets.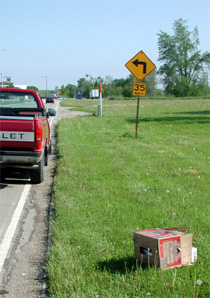 An empty case of beer was found along North Chestnut Street.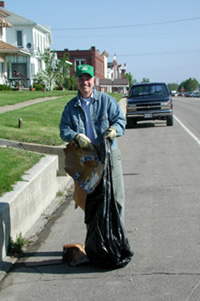 Michael Stagliano picks up litter along South Chestnut Street.