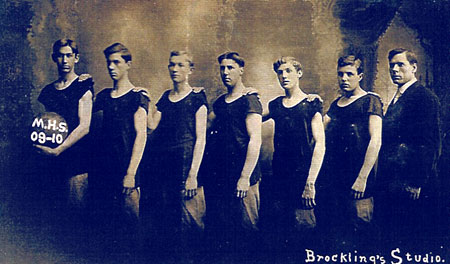 Left to right:Luther Kessler, Lloyd Memmen, John Vissering, Orval Gaisford, Jake Knapp, Curtis Davison, and coach Prof. Hawks.
The 1909-1910 Minonk High School basketball team shown above had the following record:
Defeated Wenona 40-7; Roanoke 67-5; Alumni 35-15; Rutland 30-19; John Swaney school 36-35; Rutland 19-17. Lost to the Streator Stars 27-24.